Our product and accreditation and certifications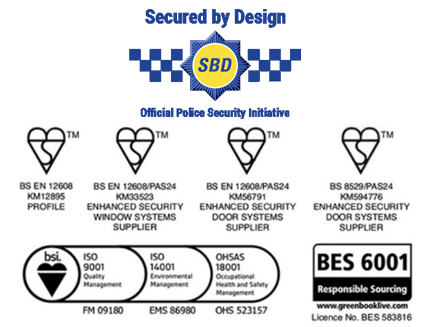 Do you know the Traditional Door Style you'd like?
Click your style below to learn more, or keep scrolling to find out a little about all our Traditional Doors…
let us build you something
Looking for a Charming New
Cottage Door

?
Looking for a Charming New
Stable Door

?
Looking for a Beautiful
Period Style Door

?
Sometimes it takes the perfect door to complete the perfect home.
We have a lot of customers who come to us needing a new front door but wanting to maintain the period charm of their property…the good news is we have a tonne of great options to achieve this.  We have stunning Georgian, Edwardian & Victorian style doors, in a huge range of colours and beautiful glazing options to accentuate your new door
All our traditional doors will be designed bespoke to your tastes, so you know it'll be the perfect match for your home.
Security of our doors have also taken huge leaps forward and we're proud to boast that all our doors exceed the government security standards, so you can have complete peace of mind in their performance.
In addition, all our doors are expertly fit using our trademarked SmartFit™ method, which means they are fully air-sealed during installation to ensure they are able to protect your home against draughts and water leakage, boasting impressive storm proof capabilities.
With prices at the best they've been in years, now is a great time to invest in a beautiful traditional front door for your home.
With offices in both Belfast and Lisburn, we are able to cover homeowners across the whole of Northern Ireland.
We'd love to hear from you and we'd love to be your partner in any work you need done.
Now that's what I call a perfect fit, check out our
SmartFit™ Installation process
All our doors are fit using our bespoke 'SmartFit™' method, which ensures maximum energy efficiency and product longevity. This fitting method has contributed towards our 'ECO Home Design' status.
Below you can read a very nice article written about us and our SmartFit™ method, on the popular home improvements website KD Model.
Traditional Doors of any colour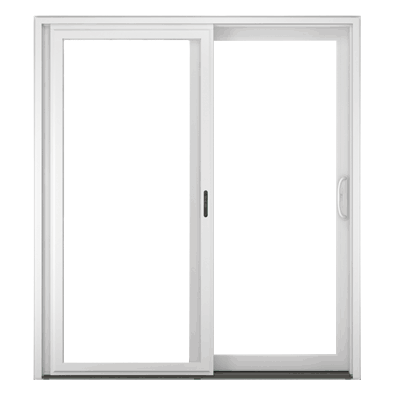 If you've worked with us before you'll know the process, but just in case you haven't we've outlined the
few steps below that every customer goes through to get their new Traditional Doors…
Choose your perfect Traditional Doors
Talk with one of our advisers or take our "Perfect Doors Challenge" to pick your perfect Traditional Doors.

Request a home visit or send us your door measurements and we'll get you a quote.

Once you're happy with everything you can secure your spot.

The next step is a surveyor will come out, just to check that everything is ok and all can be done.

Your Brand New
Traditional Doors
Now the exciting part! We'll be ready  to start fitting your brand new Traditional Doors. A fitting normally takes between 1-2 days.
Why More and More Families Are
We've teamed up with some amazing home improvement companies from around Northern Ireland.  Through us they're offering our customers unbeatable discounts on their services.  These partnerships are growing every day.  You don't want to miss this!!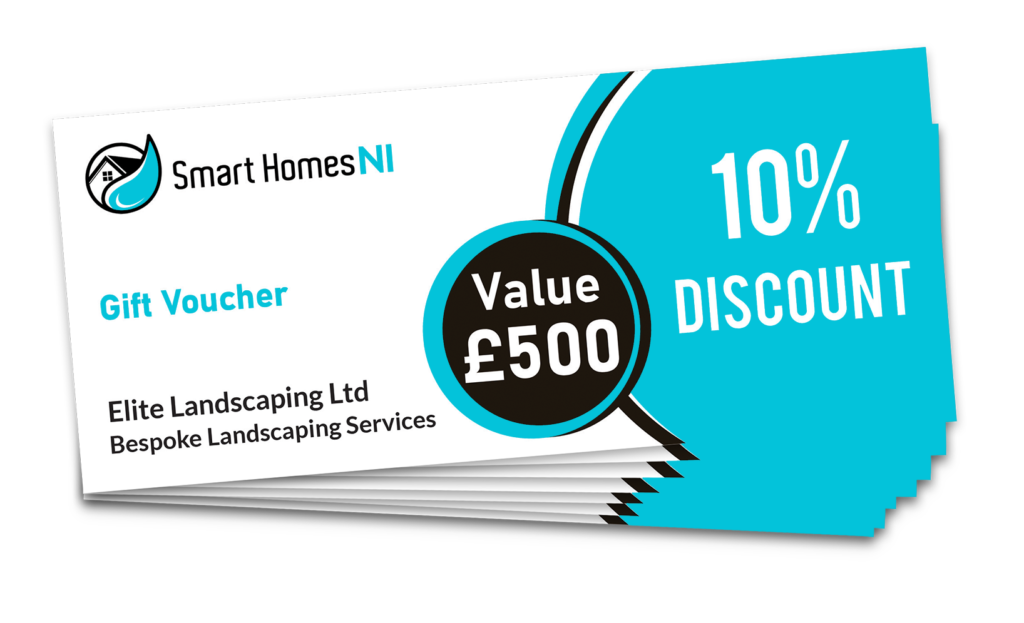 And many, many more. We are constantly adding to this gift pack and you get lifetime access when you buy any services from us.

The value of each coupon is based on the average price per job for each industry.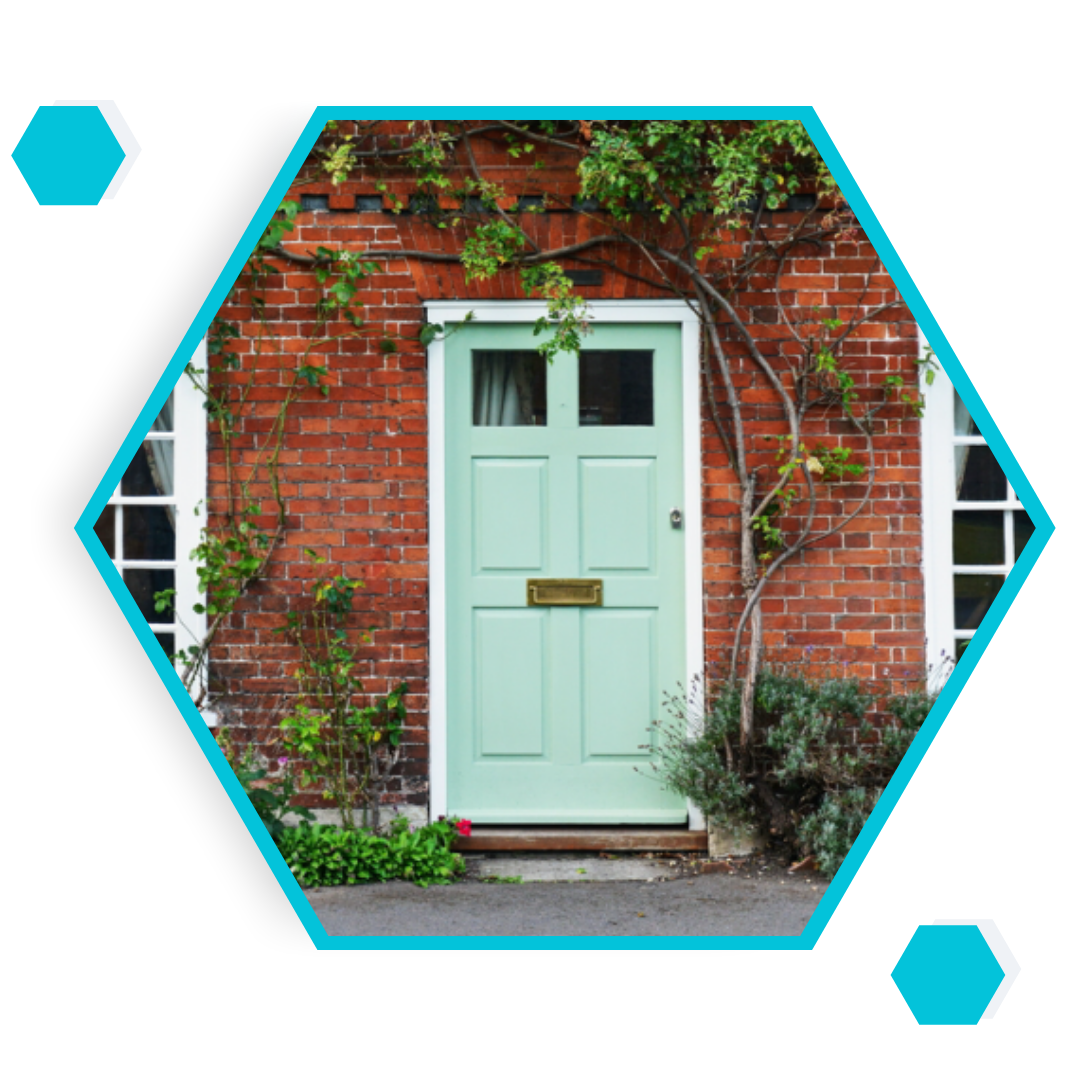 All yours completely free.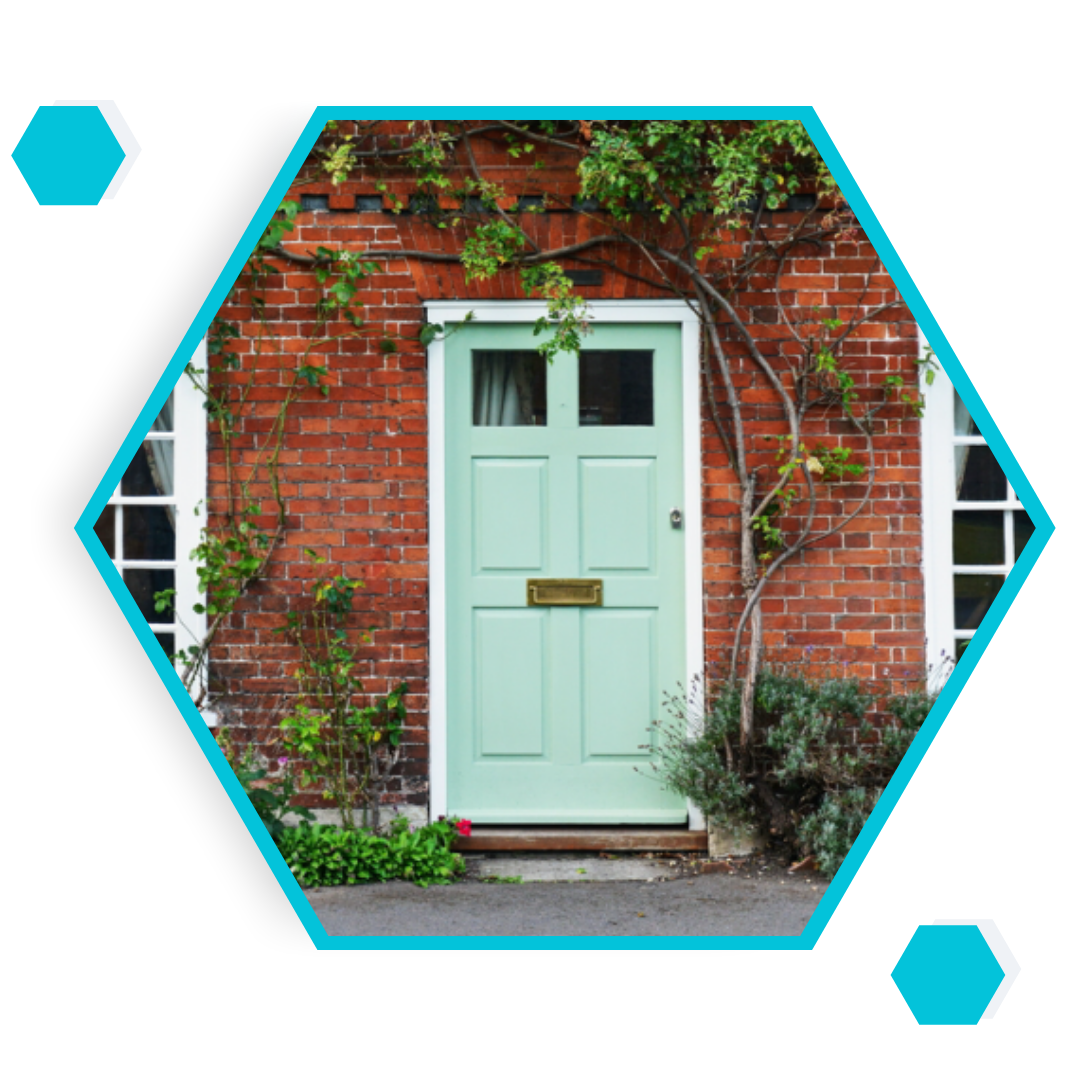 Every job is backed with our unique and industry leading guarantees.
Get a years free window cleaning with our
Anyone who buys an entire house of windows and doors (minimum 6 windows 2 doors) get our highly sought after "SMART LOOK BONUS" giving you a full year of window cleaning totally free.

Check out what our customers
"Thanks Guys, we'd shopped around a lot for a company we like and when we came across you guys we had our mind totally made up"
"Thanks Guys, we'd shopped around a lot for a company we like and when we came across you guys we had our mind totally made up"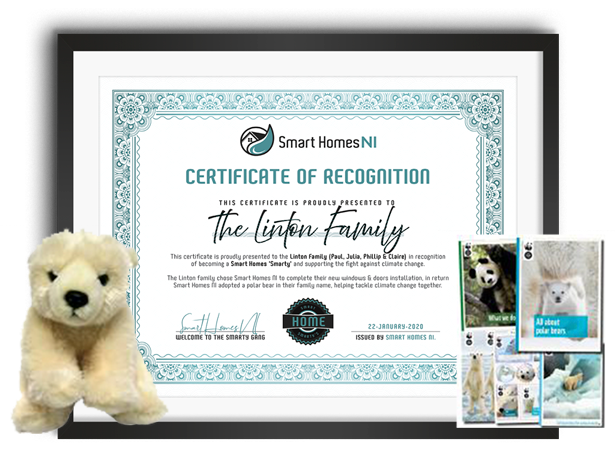 AWe couldn't do what we do without the amazing support of all you home owners and families throughout Northern Ireland. 
As a huge thank you for getting behind us and supporting a great cause, we've decided to adopt a Polar Bear on behalf of any home owner / Family who uses us as their home improvement partners.
You'll receive a free Polar Bear teddy and Polar Bear gift pack for your kids (or you can keep it for yourself 
)
We'll also send you a "Smart Homes Smarty" framed certificate of recognition, with all your names on it, to thank you for all your support.
So not only will your new door look amazing, you can be proud of what it represents too.
As I'm sure you've heard that climate change is becoming a bit of an issue. So we thought we'd help out, even if it is in a small way. So for each job completed we donate a share of the profits to climate change…which means, by improving your home you're helping improve everyone's.
After we have finished your bathroom, we will adopt a polar bear in your family name. We'll send you a polar bear teddy and fact pack as a little token of appreciation.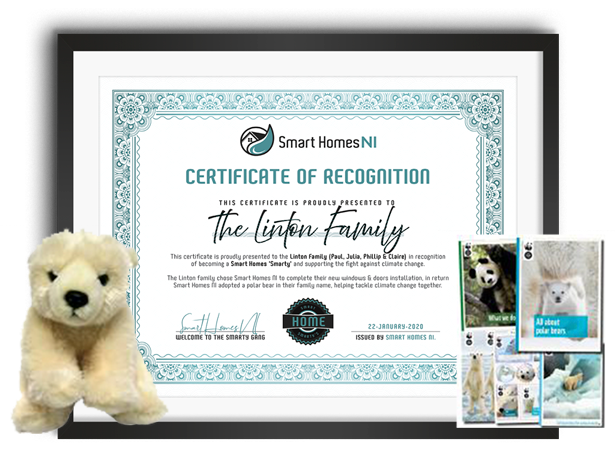 As well as that, and in recognition of all your help, we'd like to present your family with a "Smart Homes Smarty" certificate.
Frequently Asked Questions
Our quality design work, and the cause we support, have caught the attention of the media. We love it when this happens because it raises awareness of our company and helps us serve more people like you.
(click a link below to read more)​
SmartHomesNI • Copyright © 2020 • All Rights Reserved