Are you looking for modern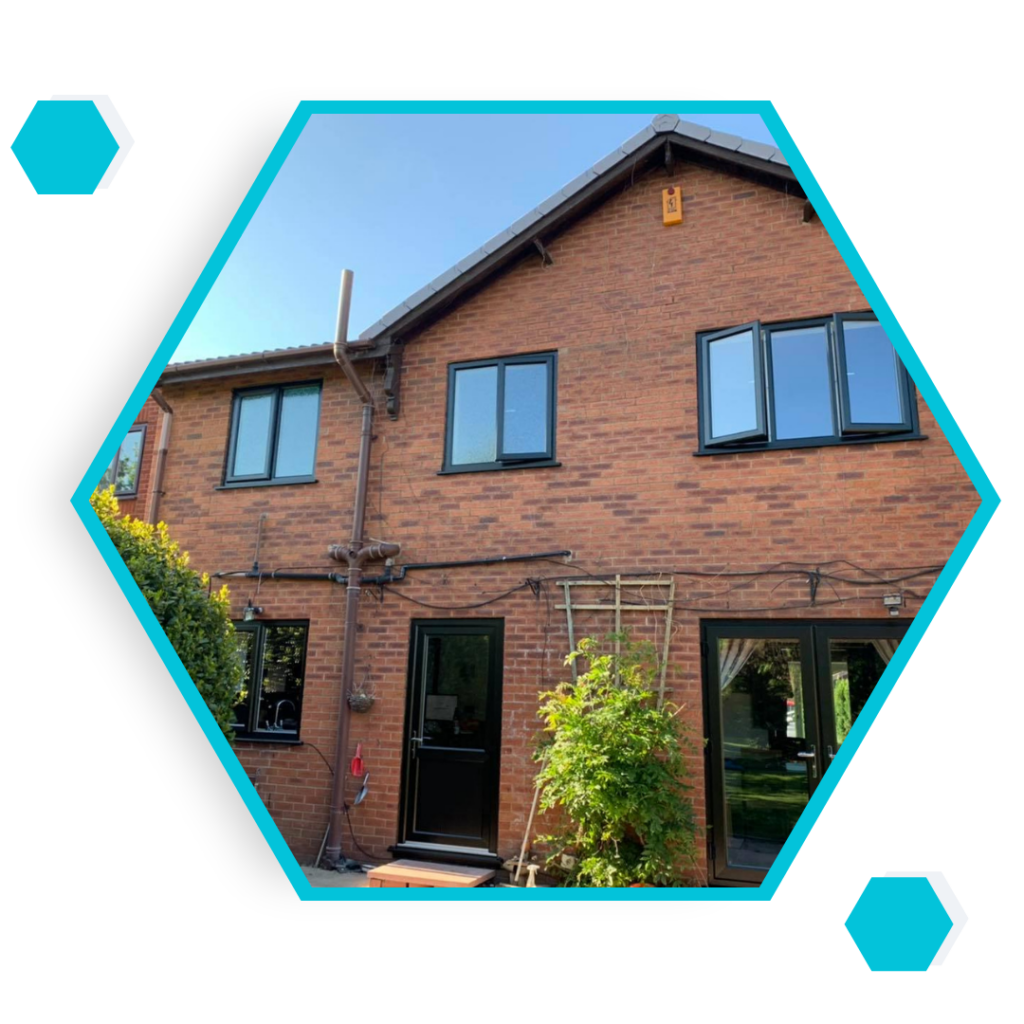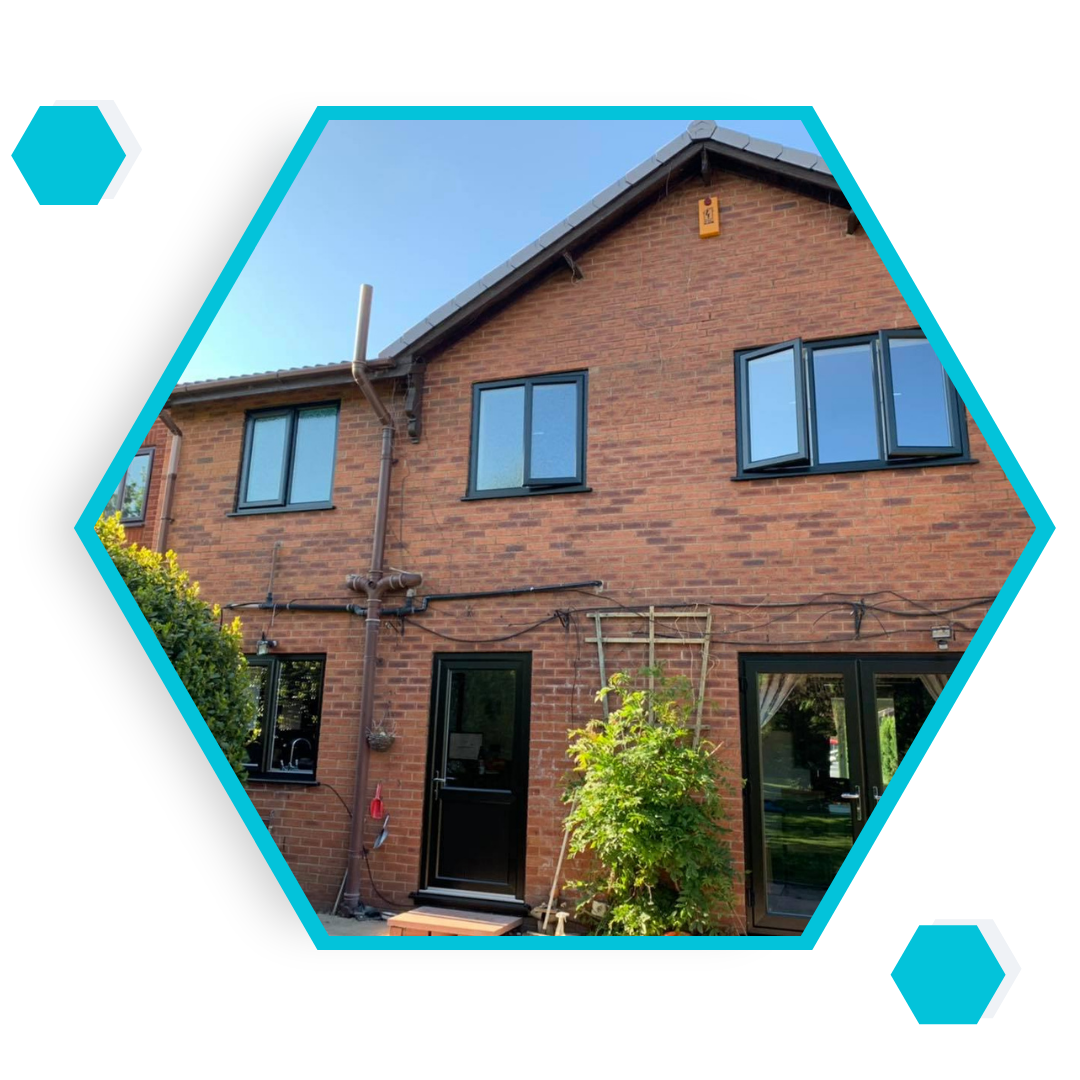 Our product accreditation and certifications


All our PVC-U frames are backed by our industry leading 20 year guarantee. Twenty years of complete peace of mind.

We offer a 15 year glass protection warranty (The industry standard is just 5 years). Enjoy crystal clear glass for 15 years, we stand by it.
We stand by the quality of our work. Giving you a 10 year warranty on all moving parts,
to ensure everything continues to work smoothly.

We'll never insist on a home visit before giving you an initial quote. We always aim to give you honest open pricing upfront, via phone or email.
Our Stunning Black Upvc Windows
Over the last few years we've seen more and more homeowners move away from the more classical brown rosewood and white Upvc windows, to much more modern and contemporary black Upvc windows, and the transformations are amazing.
That one simple change, switching a dated colour scheme to a striking black, totally changes the look and perception of a home.
With prices at the best they've been in years, now is a great time to get yourself new black Upvc windows for your home.
With offices in both Belfast and Lisburn, we are able to cover homeowners across the whole of Northern Ireland.
We'd love to hear from you and we'd love to be your partner in any work you need done.
.
Our Stunning Black Upvc Windows
Lately, there's been a surge in the number of homeowners choosing modern black uPVC windows over classical white and rosewood uPVC windows. Undoubtedly, this change in colors has resulted in amazing transformations.
A simple switch from dated colors to striking black windows can enhance the appeal of the house and uplift its perceived value significantly.
So, if you are planning to upgrade your windows anytime soon, now is the best time to do it. You can get premium quality windows at the best prices for your home.
We are able to cater to homeowners all across New Windows Northern Ireland with our offices located in Belfast and Lisburn.
Get in touch with us and we'd love to help you with an array of home improvement works.
in
quality

and

performance
Grade A++ making your new windows as much as 20% more energy efficient than A+ models (U-value achievable = 0.9)
All our windows exceed governmental "Secured by Design" standards and exceed PAS24 hardware standards, setting new level of safety for our customers.
All our windows have triple glazing capabilities which maximizes sound-proofing.
All materials used are 100% recyclable.  So not only will your new windows look beautiful, they're eco-friendly too.
Express yourself with 20 colours available in our range
Now that's what I call a perfect fit, check out our
SmartFit™ Installation process
The installation quality plays a vital role in getting the true quality and performance of your new windows.
Not many homeowners are aware of the fact that the methods and quality of installation differ from one company to another. Regardless of whether they are selling the same products or not, the installation is not the same always.
At Smart Homes, we have created an industry-leading installation standard known as the "SmartFit™"method that guarantees maximum energy efficiency and longevity of the products.
To know more, refer to the featured article below that talks about us and our "SmartFit™" method on the Cosmopolithome, a popular home improvements website.
Our quality design work, and the cause we support, have caught the attention of the media. We love it when this happens because it raises awareness of our company and helps us serve more people like you.
(click a link below to read more)​
Choose your perfect Black Upvc Windows
Talk with one of our Product Advisers or take our online 'Perfect Windows Challenge' to choose your perfect Black Upvc Windows

Request a home visit or send us your window measurements and we'll get you a quote.

Once you're happy with everything,  it's time to secure your spot.

The next step is a surveyor will come out, just to check everything is ok and all can be done.

Your Brand New
Black Upvc Windows
Now the exciting part! We'll be ready to start fitting your brand new Black Upvc Windows A fitting normally takes between 1-3 days.
Why More and More Families Are
We've teamed up with some amazing home improvement companies from around Northern Ireland.  Through us they're offering our customers unbeatable discounts on their services.  These partnerships are growing every day.  You don't want to miss this!!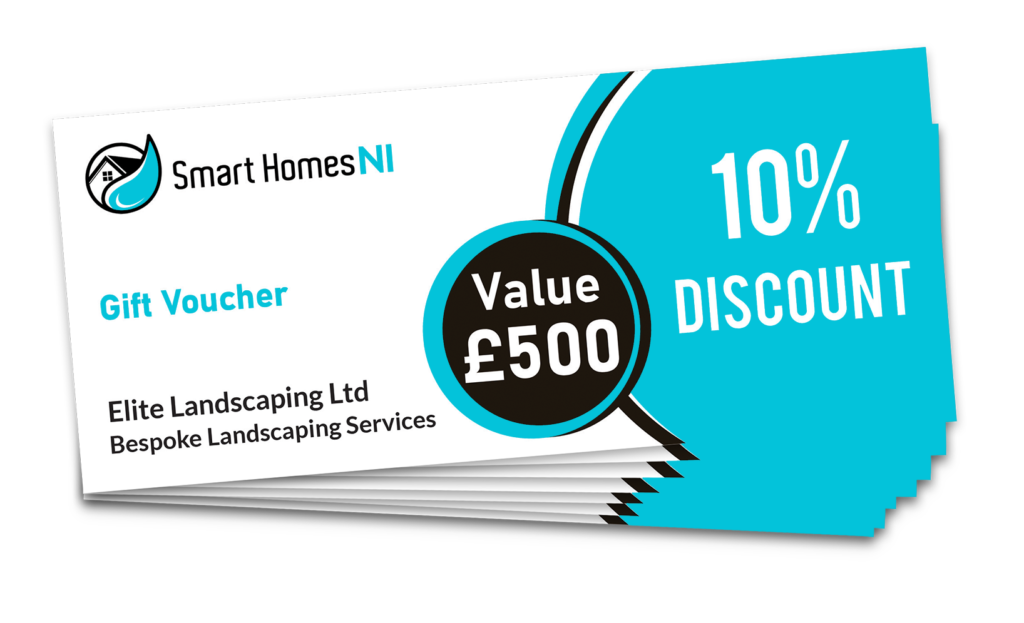 And many many more… We're constantly adding to this gift pack and we offer LIFETIME ACCESS TO A SELECT NUMBER OF HOMEOWNERS EACH MONTH when they use us for any of our services.
A lifetime of crazy discounts on all kinds of home improvement services. Get in touch to find out how you qualify…

Thousands of pounds of services FOR FREE!! That's the smart move, that's Smart Homes NI.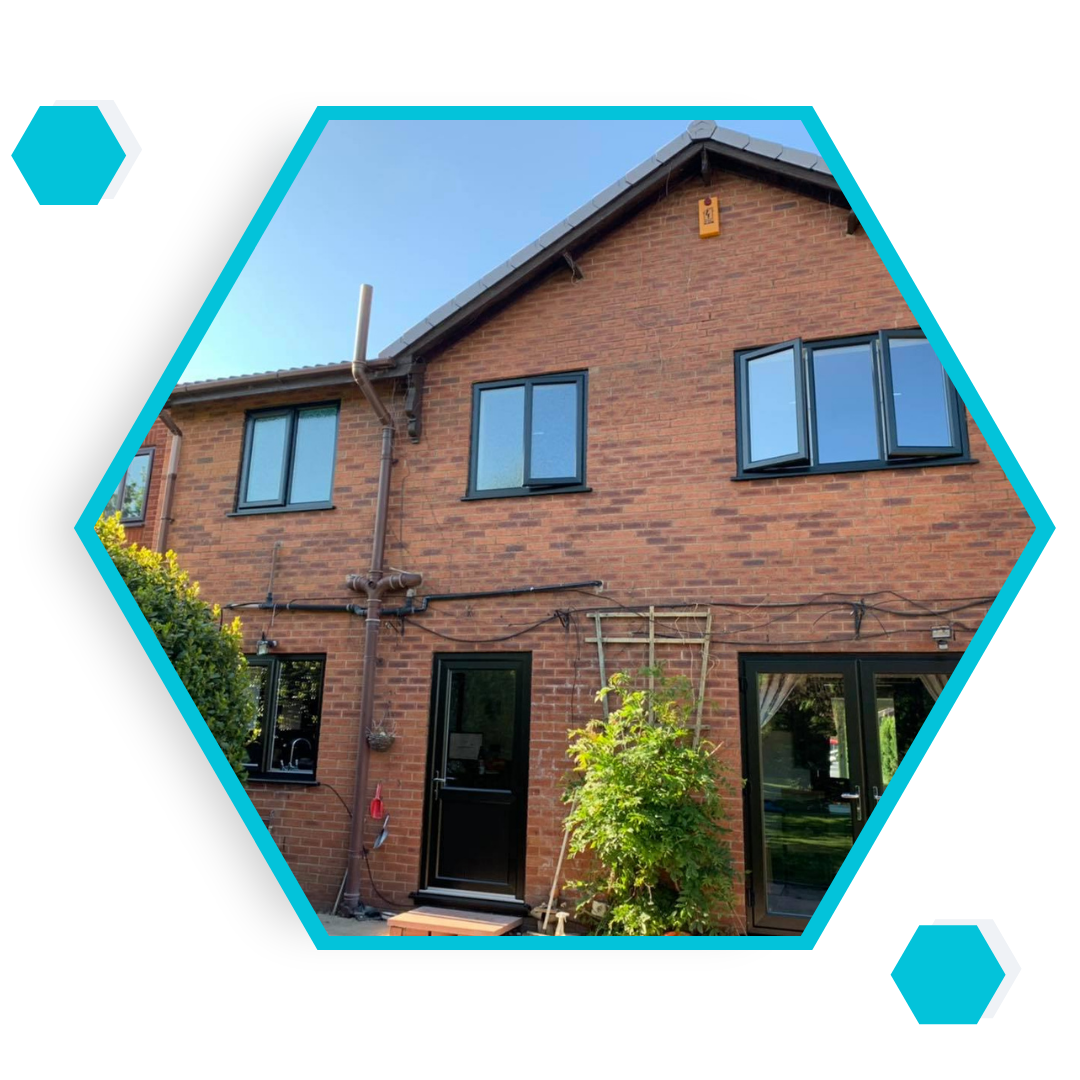 All yours completely free.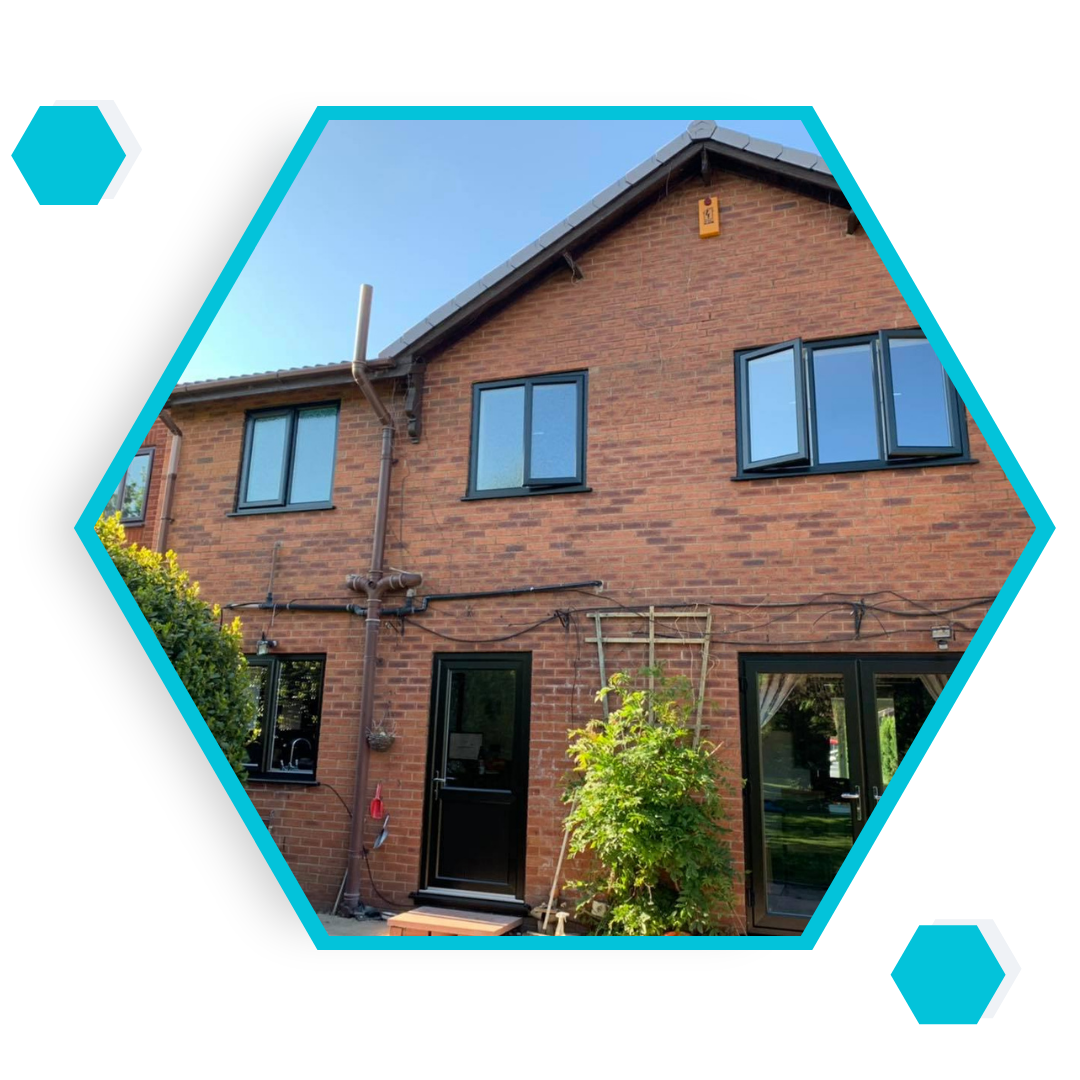 Get a years free window cleaning with our
Anyone who buys an entire house of windows and doors (minimum 6 windows 2 doors) get our highly sought after "SMART LOOK BONUS" giving you a full year of window cleaning totally free.

Check out what our customers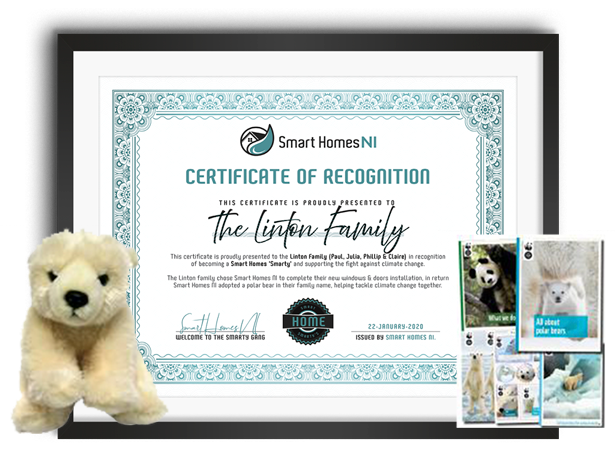 No matter what the size, we contribute a portion of every completed order to the WWF on behalf of our customer's family. This money is utilized by the organization to tackle climate change on a large scale. So, by buying black uPVC windows, you are not only reducing carbon footprints but also improving the surroundings for future generations to come.
In addition, we make sure to send a polar bear gift pack in every post to thank our clients for handling climate change issues with us.
It is only with our customer's support that we are striving to make the planet a little cleaner for the generations to come.
Come, let's make a home that you can be proud of.
For every job we complete (no matter the size) we give to WWF on behalf of your family. This money is used to help tackle climate change…so by improving your home and reducing your carbon footprint, you're improving everyone's for generations to come.
You'll get sent a polar bear gift pack in the post as a thank you for tackling climate change with us.
With your help we're making the planet a little cleaner for the generation coming behind us.
Let's make ours a home to be proud of.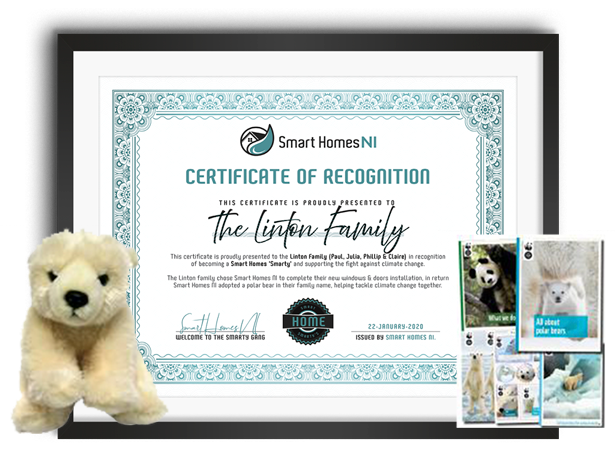 Frequently Asked Questions
Unlike many companies who won't share a price quote before a home visit, we stay true to
our Price Transparency Principle and ensure fair business practices.


Here, you can find an honest pricing guide that will help you get an idea of what it may cost for the windows you like, hassle-free
.

View our extensive range of colours and window types

See all the factors that impact price
Enjoy a hassle free way of choosing your perfect windows

CHECK OUT OUR WORK ON SOCIAL MEDIA: